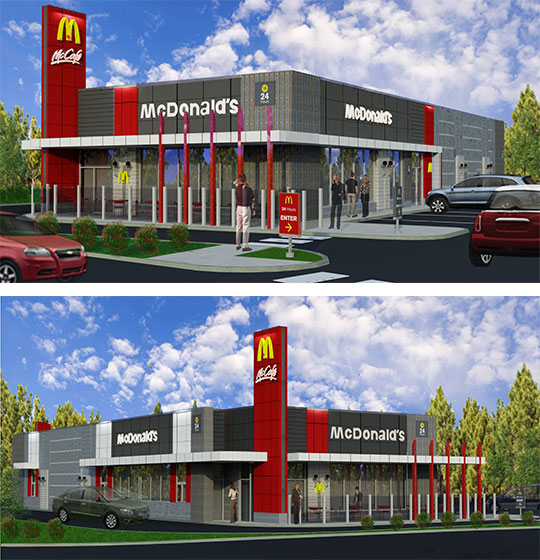 McDonald's, New Freestanding Building
McDonald's of Canada
Beaumont, Alberta, Canada
Reprise prepared 3D renderings for presentation to the City of Beaumont in working to meet the "Ville de Beaumont" district design guidelines.  Reprise is currently fast becoming a major player in new store prototype development across Canada.  Having designed and documented eight new stores in our first year, we are now being asked to review and revise prototype design and construction practices across the country.