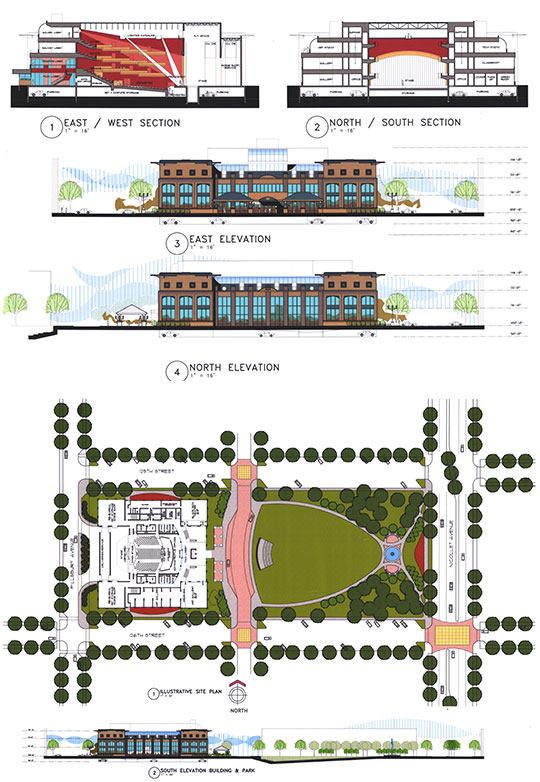 Community Arts Facility
Heart of the City Urban Development
Burnsville, Minnesota
The City of Burnsville asked Reprise to meet with the potential stakeholders, future occupants and users leading to the establishment of a program for the future facility.  Our design also tested the City's newly adopted "urban village" design guidelines.  Today the facility is in use on the same site as designed by Ankeny Kell Architects of St. Paul.